Press Release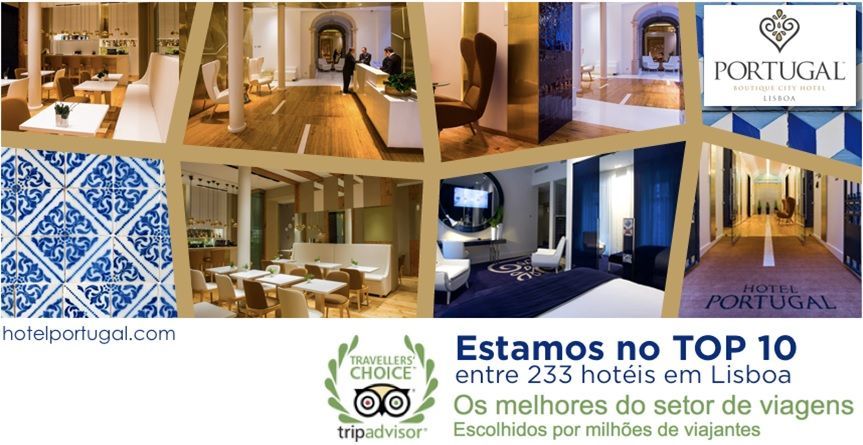 *
We confess …
We are thrilled with this award, which reinforces our commitment; to win each customer, with the absolute efforts to the satisfaction of all your expectations. We appreciate the credibility and trust from behalf of our guests.
Or ambition is to be in the Top 5 … we're working on it. We are counting on you!
Feel the city
*
Hotel Portugal distinguished by LisbonLux site as one of the best hotels in town !
http://www.lisbonlux.com/magazine/top-recommended-hotels-in-lisbon.html
Magazine Faces – 08/29/2015
*
Henrique Mota is the new Director of Holiday World Hotel and Hotel Portugal since the beginning of July , a position previously held by Bruno Matos.
degree in Tourism at INP, transits of Hotel Miraparque where for seven years took receipt chief functions. Will be responsible for the supervision and operation of the two units.
Bruno Matos assume from that date the direction of sales of the two hotels. (From left to right: Bruno Matos and Henrique Mota)
*
Hotel Portugal is named for the winner of the 3rd edition of the National rehabilitation Urban Awards, we are very pleased to share this information.
*
this week's edition of Publituris does cover with a story about the breakfast that the newspaper organized to mark the International Women's Day at the Hotel Portugal. 03/20/2015
*
New People Magazine: 03/27/2015
*
New People Magazine – 03/20/2015
*
See the program "Boa Cama Boa Mesa, issued in Sic Noticias, especially:. Hotel Portugal
http://boacamaboamesa.expresso.sapo.pt/bcbm-tv/hotel-portugal-lisboa-que-renasce-no-martim-moniz-20586133
*
for a better view, please click on the image.
Interview with the Director General of Portugal and Hotel World Hotel, Manuel Pinto.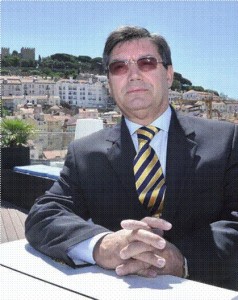 Paulo Gomes, Bartender Jony Rules Bar, Hotel Portugal, won another prize this year, ranking 1st in the Bulldog Bartender of the year 2014 Portugal.
Paulo Gomes, Bartender Jony Rules Bar, Hotel Portugal, was 2nd in the Bartender contest year, reached the 1st place in the Schweppes Challenge 2014. This competition is intended to promote the bar professionals in Portugal, and contributes to increasing the quality and diversity of recipes cocktails.