Restaurants & bars
Portugal Boutique Hotel offers modern, welcoming spaces in central Lisbon for you to enjoy a delightful gastronomic experience. Here you will find the Jony Rules Bar, with a terrace sheltered from the hustle and bustle of the city, perfect for an evening glass of wine, as well as the Premium Wine House. What's more, thanks to its proximity to the Hotel Mundial, which is also run by PHC Hotels, you can enjoy the finest Portuguese cuisine through the creations of the renowned chef Vitor Sobral in the Varanda de Lisboa panoramic restaurant, or watch the sunset over the city while sipping a cocktail at the ROOFTOP BAR.

Jony Rules Bar
Nestled in the hotel lobby, the Jony Rules Bar is the perfect place to enjoy a hearty breakfast or an evening cocktail, either in the cosy interior or in the quiet courtyard, an idyllic spot to relax in the sun.

Premium WineHouse
Our private cellar invites you to discover our collection of some of Portugal's finest wines. In this intimate atmosphere, you can enjoy a wine tasting or an aperitif, accompanied by our selection of cheeses and charcuterie.
Restaurants & bars at Hotel Mundial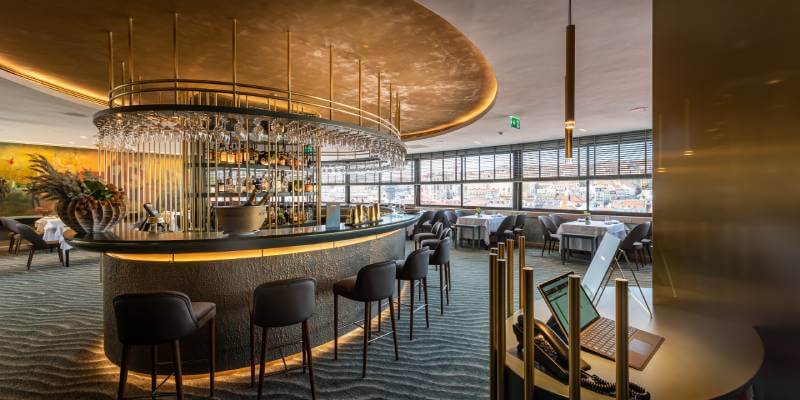 Varanda de Lisboa
Located at Hotel-Mundial, 20m away from Portugal Boutique Hotel
A space that combines traditional Portuguese cuisine with splendid views of Lisbon.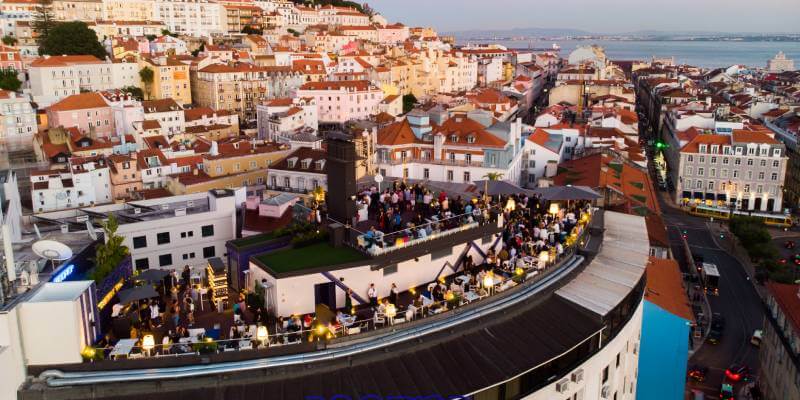 Rooftop Bar
Located at Hotel-Mundial, 20m away from Portugal Boutique Hotel
Marvel at the views of Lisbon from the Rooftop Bar while you try one of our signature cocktails or indulge in the menu designed by chef Vítor Sobral.